I'm sure you've seen these calm down jars floating around the internet. They are mesmerizing. They can be a great tool in helping kids learn about regulating their emotions and taking time to be calm when they are feeling upset.
We decided to try them out and as we were working, I realized that I have never shared one of my most favorite books on here. I seriously can't believe I haven't shared this book and I literally have butterflies in my stomach because I am so excited to tell you about it. One of my third graders got this book for me from the book fair when I was teaching 3rd grade and it is the best. Okay, are you ready? Eek, I'm stoked. Okay here it is:
The Blue Day Book for Kids by Bradley Trevor Greive
The book goes through what it might feel like to have a rough day and uses the most incredible animal pictures that are sweet, funny, and touching all at the same time. For example:
And then it invites the readers to turn a blue day into a new day and offer strategies for cheering yourself up. Like:
Another fun thing about this book? There's a grown up version too!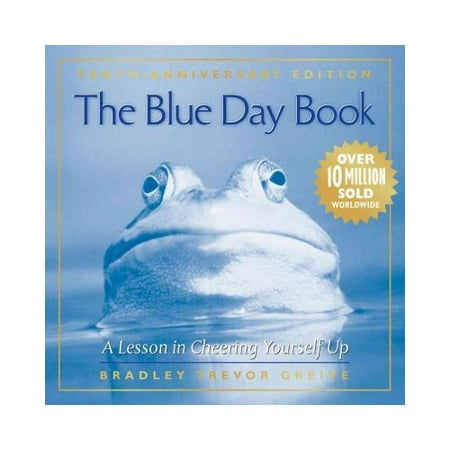 So, you have to go check out this book ( maybe the one for adults too) and after you read it with one of the little people that you love, maybe hop over to
Momma Owl's Lab
for instructions on how to make a calming down jar. The thing that makes her site better than all the rest is that she tells you about the science behind it at the bottom and that is beyond cool. So make sure to read that part too.
Okay. You totally have to tell me what you think of the book. Isn't it the best?!
Have an amazing summer and I may or may not see you again before the fall. ;)